International Sand Sculpture Park "SUMMER SIGNS 2022"
International Sand Sculpture Park "SUMMER SIGNS 2022"
Pasta sala
News
Wednesday May 18. / 2022
On June 4th and 5th the largest sand sculpture park in the Baltics "Summer Signs 2022" will open it's doors, where the world's masterpieces will have found their place in the artworks of sculptors from 10 countries. Divine proportion or golden ratio, the splendor of traditional Venetian masks, the interpretation of Pablo Picasso's painting "Guernica", the Science Center in Canada, built in the form of snowflakes; a chameleon that changes color under the influence of the environment; modern technologies - these are all masterpieces created by man, nature or the universe, masterpieces that can take your breath away. This is the feeling of admiration, surprise and inspiration that will be created by the participants of the "Summer Signs 2022" - giving visitors the opportunity to get to know outstanding achievements and masterpieces.
Monday February 28. / 2022
The application for the 16th International Sand Sculpture Park "Summer Signs 2022", which will take place in Jelgava from May 30th to June 5th, is open. Sculptors will bring to life this year's theme "MASTERPIECES" by using sand. Artists are invited to apply by filling out the official application form on the website festivali.jelgava.lv until March 28th.
Saturday June 12. / 2021
Taking a look into the most significant events of the global history and present-day, large-format sand works of art in Jelgava will honour major achievements of Latvians — Marko Rothko, "Minox" camera, prototype of Crocodile Dundee, "Levis" jeans, Kristaps Porziņģis, etc.
Artists
JAMES W COOK
Canada
Sculptor
SANITA RĀVIŅA
Latvia
Sculptor
KĀRLIS ĪLE
Latvia
Artistic director of the sculpture park
JAKUB ZIMAČEK
Czech Republic
Sculptor
AARON JIMENEZ OJEDA
Spain
Sculptor
OLEKSIY PODA
Ukraine
Sculptor
ZĪLE OZOLIŅA–ŠNEIDERE
Latvia
Sculptor
NURIA VALLVERDU
Spain
Sculptor
EDA KAYTAN KOCA
Turkey
Sculptor
TAUTVILAS POVILIONIS
Lithuania
Sculptor
RUSLAN KOROVKOV
Bulgaria
Sculptor
AINARS ZINGNIKS
Latvia
Sculptor
HENRY TIMUSK
Estonia
Sculptor
UUGANTSETSEG ENKHTAIVAN
Mongolia
Sculptor
MUNKH–ERDENE TSAGAAN
Mongolia
Sculptor
Gallery
Antique sand art in Jelgava - First day of 13th International Sand sculpture festival
First day of making sand sculpture park
The first sculptures are being made in Jelgava!
In Jelgava, sand sculpture park is taking its shape!
Sand sculpture in Jelgava 15 years - interviews with organizers / Summer Signs 21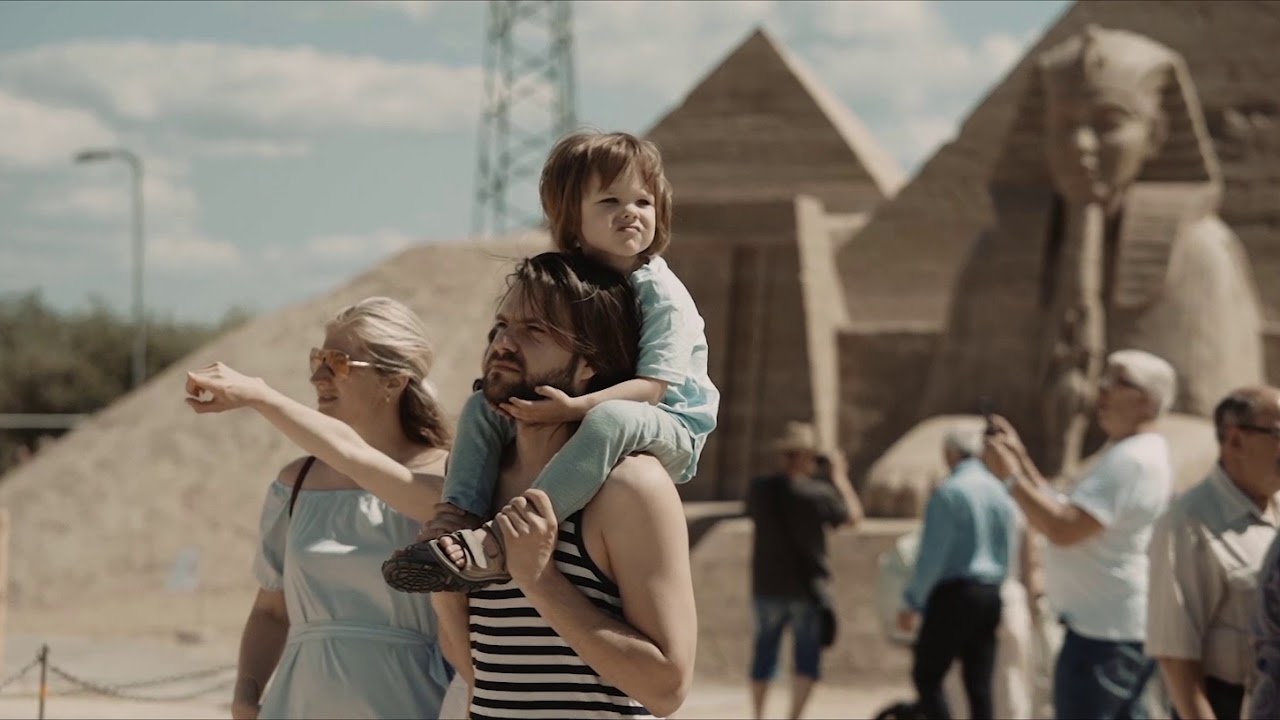 Purchase ticket
Subscribe for newsletter